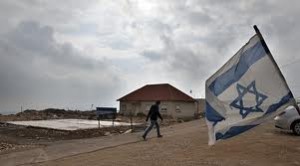 My latest op-ed in the Jerusalem Post
The government recently decided to back the High Court of Justice ruling to evacuate the community of Migron by August 1, 2012. Per an agreement facilitated between Minister Bennie Begin and the residents of Migron, the community will be re-located just 2 km. away from its current site.
The Court's rationale for tearing down a Jewish community over the so-called Green Line only to rebuild it almost literally just down the road is that the land on which Migron stands is, according to a 2006 petition filed by Peace Now, privately owned Arab land.
Trackbacks
There are no trackbacks on this entry.