Here is my latest op-ed from the Algemeiner news website: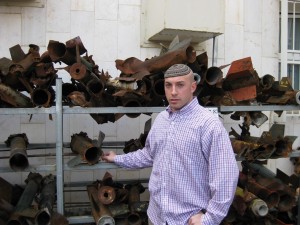 Israel, Shmisrael: Is This Where We're Headed?
"We have to stop the hysteria we are all rousing. Instead, we must say: 'We will get through this, we won't leave here.' What happened? Kassams, shmassams!" – Israeli Vice Premier Shimon Peres, addressing Knesset reporters in June, 2006 in regards to a surge in rocket attacks on Sderot in Southern Israel.
"Well, all I can say on this all is 'ulpana, shmulpana' – the whole thing is a racket, a scam." – Jerusalem Post columnist Hirsh Goodman wrote in the Friday June 8th edition of the paper, on why Israel should destroy the five contested Ulpana buildings in Beit-El without national fanfare or protest.
Goodman, using an unoriginal form of rhyming word poetry – borrowed of course from now President Shimon Peres and – based on the skewed logic of the Oslo "peace" camp supporters – expressed his outrage at Israel for turning the matter of the five contested Ulpana neighborhood buildings in Beit-El into a front-page issue.
Trackbacks
There are no trackbacks on this entry.